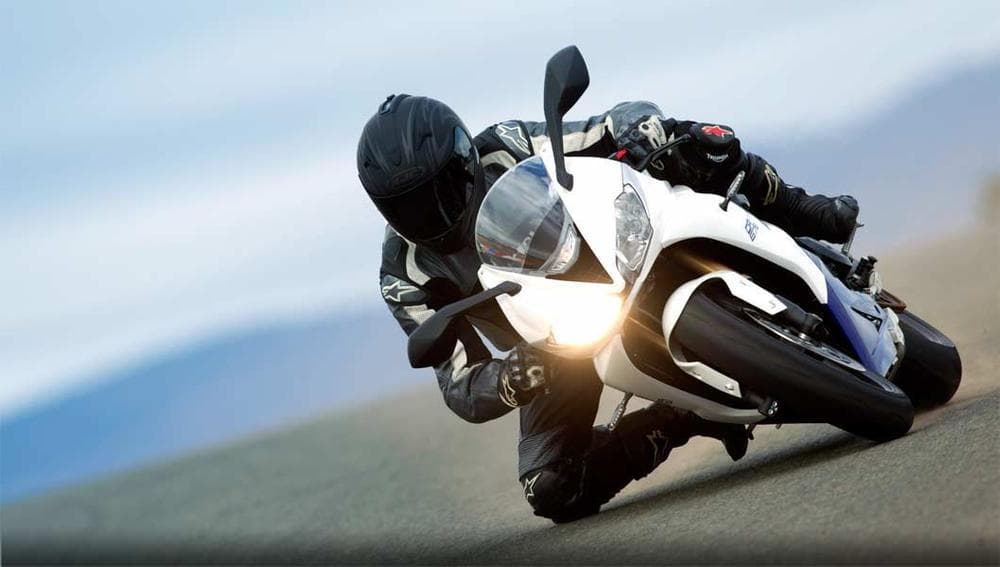 Triumph Motorcycles
Creating a digital publication for Triumph riders around the globe
The British motorcycle company wanted something to revitalise its communications with its riders across multiple markets. Key requirements were the ability to handle 15 language translations and regional specific content.
Working with our senior editor and sales director to pitch our vision, our combination of fresh ideas from an integrated editorial and digital team beat competition from larger marketing agencies.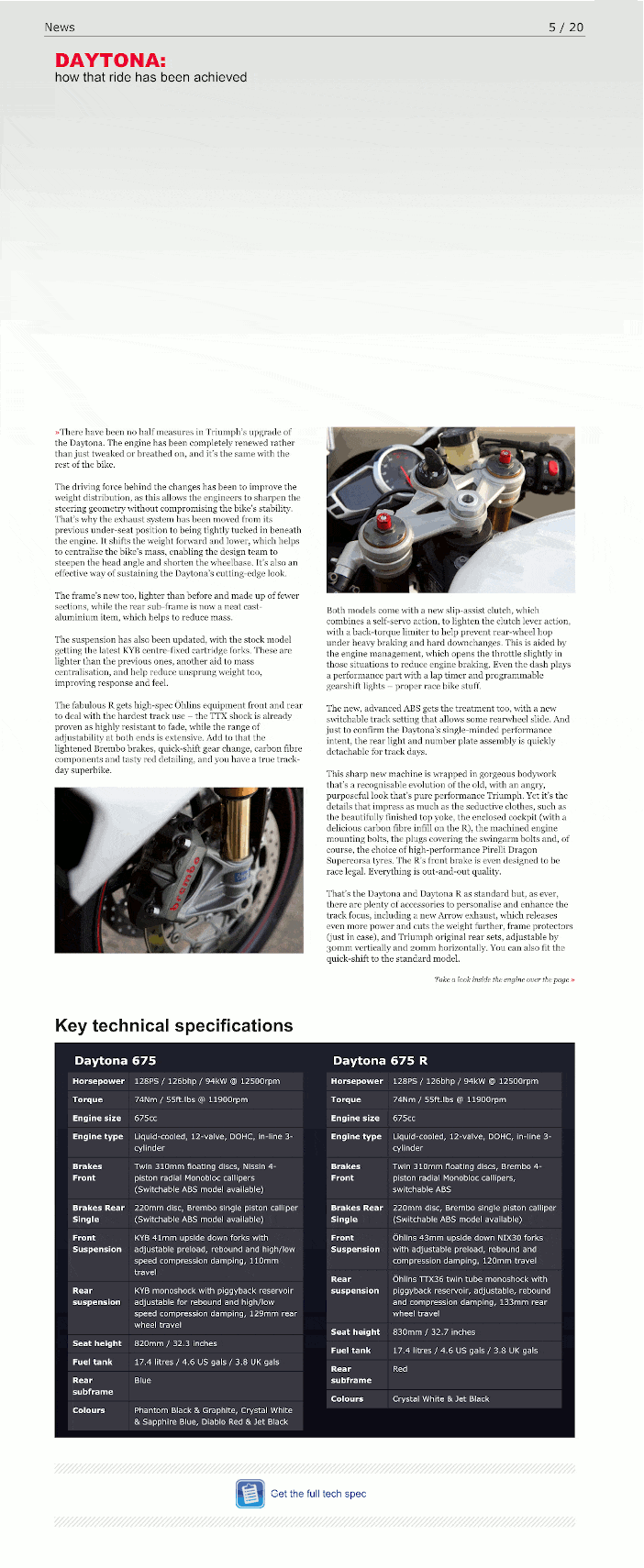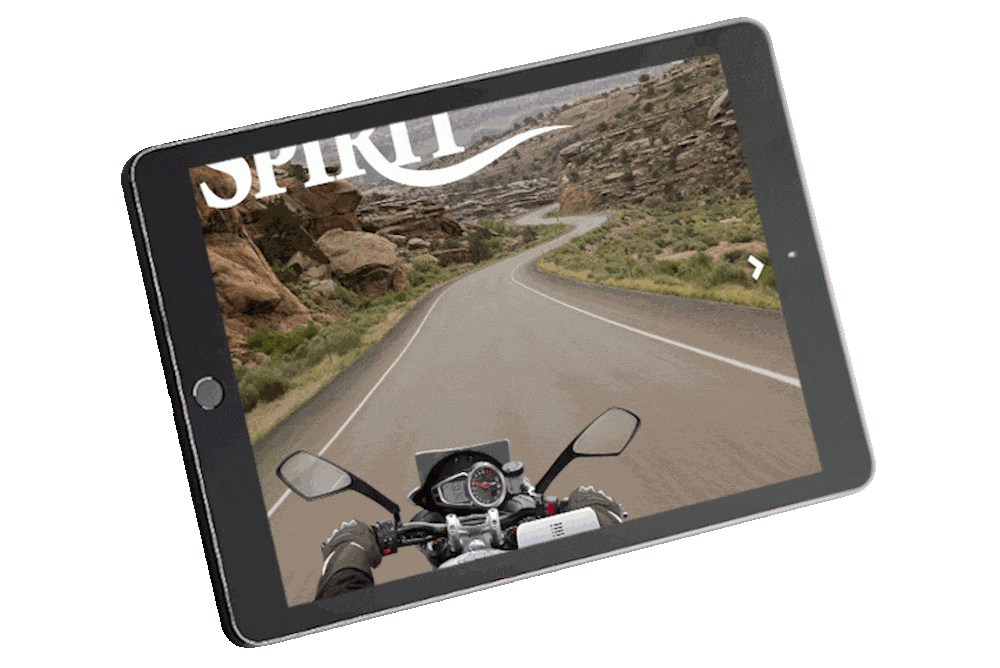 Discovery
This was the perfect opportunity to meld our in-house editorial team's creativity and push my digital team to develop magazine inspired layouts.
At the time, the majority of digital publications were page turners of existing print layouts or complex bespoke apps with high production overheads. I convinced my company that developing a responsive HTML publishing platform had multiple benefits:
Create just once, yet publish to multiple platforms
No publishing fee for businesses to pay to Apple, Windows, Amazon or the Android stores
Responsive design meant it's already prepared for the ongoing release of new device screen sizes
We could prompt users to launch publications from their home screen for a full-screen experience
Approach
I ensured front-end developers were part of the editorial flat planning process to help the editorial team understand the scope of web technology and how interactivity could be incorporated. In turn, working with print designers pushed developers to create a variety of flexible magazine inspired layouts.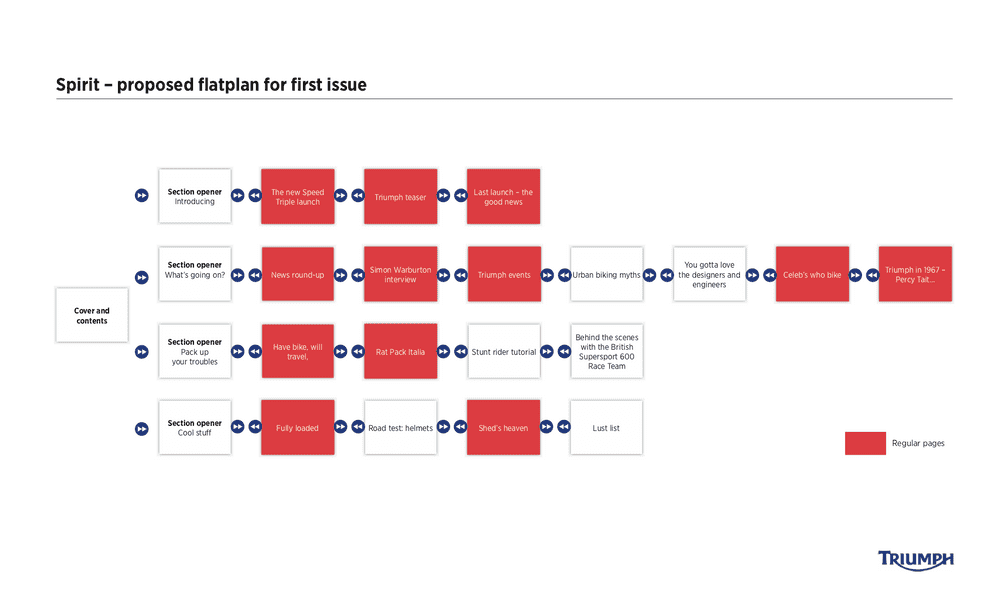 My technical architect and I researched a variety of content management systems that could deliver on our requirements and budgets. Ultimately though, most of them were geared to traditional websites and would require significant modification to suit our needs.
What we needed was a framework, and this is where Symfony came in.
Symfony fit our needs as:
it has inbuilt XLIFF support to easily ingest translations from Triumph's translation agency
the TWIG templating language promoted creating of reusable layouts and components
it provided a core framework that we could expand over time
dynamic routing and internationalisation facilitated rendering content variations by region
it's command line tools made it easy for us to optimise assets and publish content to static HTML for increased page speed
Results
We relaunched Spirit as a magazine by riders, for riders and the verdict was slick, eye-catching and entertaining resulting in 131% readership uplift since launching on our new platform. Dwell times more than doubled, with issues garnering 11 minutes on average per reader.